What is bronchiectasis?
Of the 15 million people ith COPD in the United States, studies estimate that up to 57.6% may have bronchiectasis. Bronchietasis occurs when the walls of the patient airways (bronchi) thicken as a result of the infection and/or chronic inflammation and results in mucus accumulating. As a consequence, the walls of the patient's lungs become thickened. Therefore patients with bronchiectasis experience periodic flare-ups of their breathing difficulties, called exacerbations. People with bronchiectasis can experience periods of good and bad health. Some patients can start to have problems over a few days.
Innovative compression vest treats chronic disorder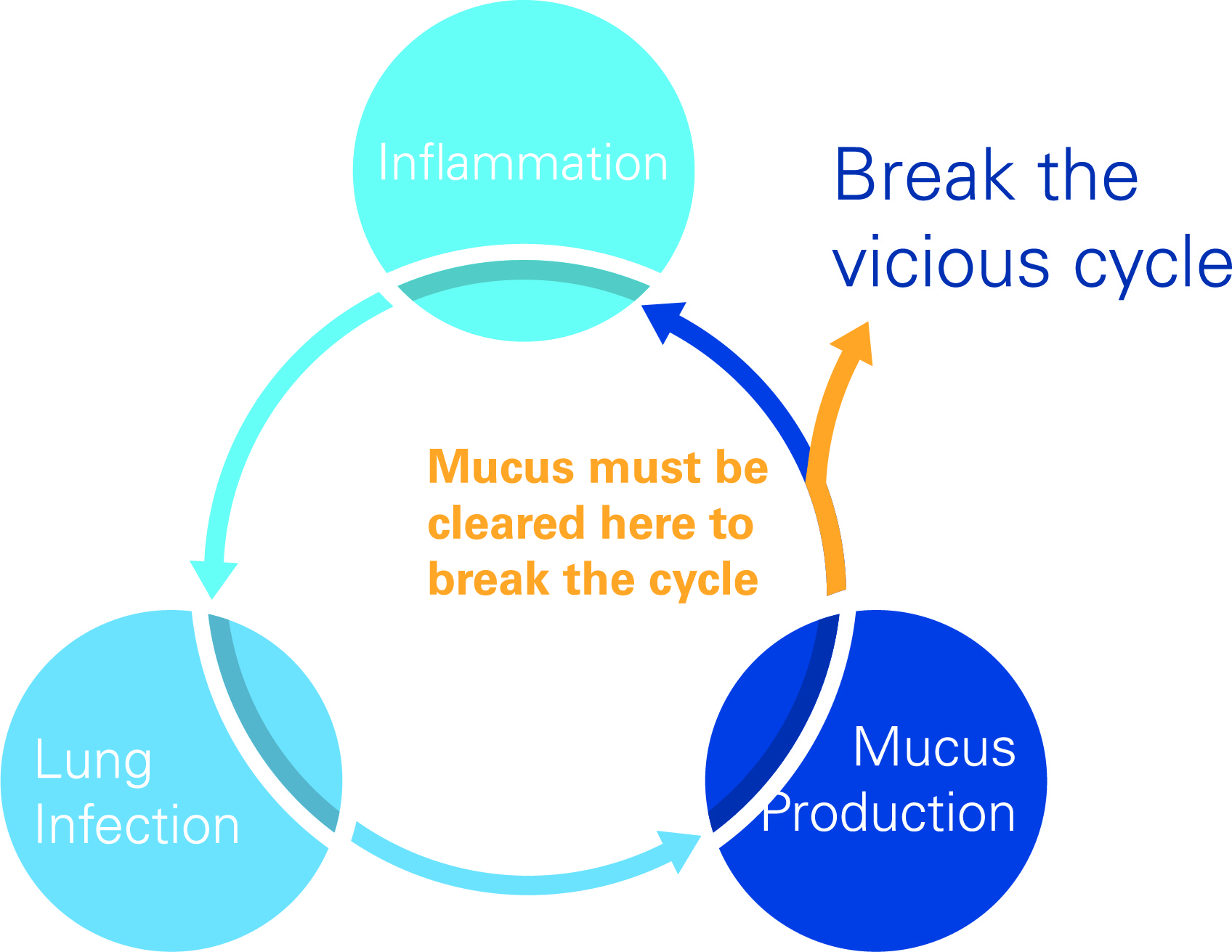 Millions of Americans suffering from chronic respiratory illnesses, specifically bronchiectasis, get caught in the cycle of recurring infections, often leading to hospitalization. Antibiotics help in the short term, but the cycle of reinfection continues. Airway clearance therapy with a compression vest is beneficial in many of these cases. AffloVest is a mobile inflatable therapy vest worn for short treatments to help patients expell mucus. Often dubbed "breathing vests," they are an option to allow patients to receive therapy while going about their normal lives. Patients can exchange the vest if their size changes. And because it is mobile, patients are not tethered or hooked to a pump that impedes movement. By using the vests, taking medication as prescribed and eating a nutritious diet, patients will likely increase their quality of life and decrease their rate of hospital readmissions. Since patient compliance is key to the effective use of external percussive devices, the health care practitioner should consider patient compliance, comfort, required usage and vest mobility.
You can try on AffloVest at Jayhawk Patient Supply on SW 6th Street. Or call us for more information at 785-235-9700.
You may benefit from AffloVest if you:
experience nagging or chronic cough
experience shortness of breath with little or no exertion
experience recurring lung infections
take repeated rounds of antibiotics
require repeated hospitalizations
Talk to your doctor about being screened for bronchiectasis and the options you have for airway clearance therapy.
More information
AffloVest Brochure
AffloVest Checklist for Medicare
Clinical paper on Noncystic Fibrosis Bronchiectasis